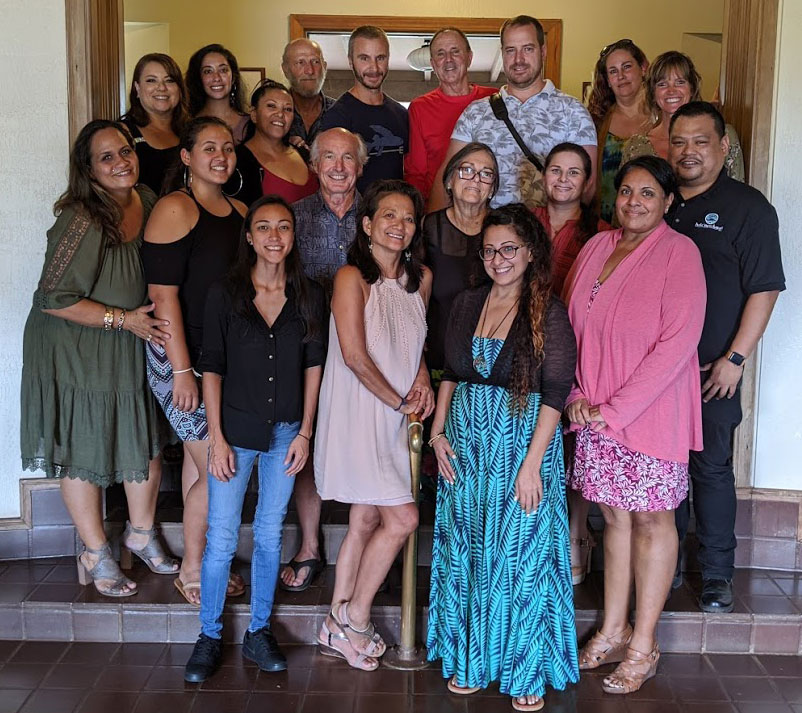 Vonn Ramos
Executive Director
Justin Maronn
Controller
Shandie Medeiros
Administrative Services Coordinator
Kristy Linoz
Personnel Coordinator
Treatment/Residential Services
Lynn Pizzitola
Clinical Director
Kevin Lowry
Treatment Programs Director
Kevin Lowry is a Masters in Social Work who grew up in the San Francisco Bay area. Kevin came to Kauai in 2009 and worked at PACT (Parent & Child Together) Hawaii as a Multisystemic Family Therapist (MST) and Supervisor. In 2012, Kevin joined the Hale Opio Kauai Ohana as a therapist and supervisor until 2014 when he became the Hale Opio Treatment Program Director and has remained so. Kevin has over 35 years of experience in the Mental Health field and it continues to be a passion for him to help support the youth and their families who need assistance.
Kristi Sumida
Assistant Treatment Programs Director
Kristy Linoz
Treatment Programs Coordinator
Kim Gropper
Therapist
Philip Morgan
Therapist
Mehrnaz Michelle Motazedian
Therapist
Elise Pulido
Therapist
Priti "Maya" Tayal
Community Programs Director
Priti Tayal EdM, MA is the Masters level Community Programs director at Hale Opio Inc. Kauai. I moved to Kauai about 4 years ago from Philadelphia where I worked as a college professor of Psychology and Criminal Justice, a mental health therapist and supervisor of various programs that serviced the community and foster youth. I have over 20 years experience in the mental health and community service fields.
Mary Ann Ornellas
Prevention Programs Coordinator
Esther Solomon
Diversion Programs Coordinator
Helene "Rhye" Daub
`IHI Case Manager
Tiffany Marrotte
WIOA/First Jobs Academy Youth Empowerment Specialist
`IMUA Youth Empowerment Specialist
Midori Calzo
WIOA/FJA Program Assistant, Kukui, and Community Programs Admin Assistant
Matthew Burris
Community Empowerment Specialist – Ke Kahua O Ka Malamalama, Street Outreach Program, CPD Admin Assistant