Walking to help Kauai – The Garden Island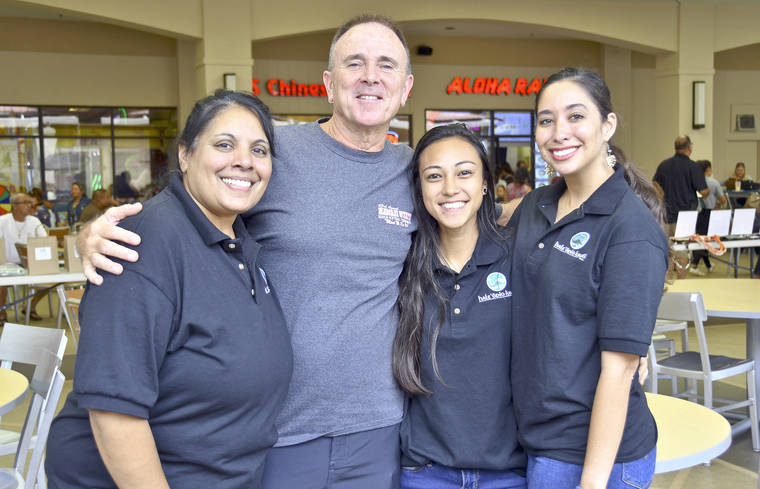 Maya Tayal, Kevin Lowry, Jordyn Nuivo, Kristi Sumida
Dennis Fujimoto/The Garden Island 
Friday, May 10, 2019, 12:05 a.m.
The Kauai Visitor Industry Charity Walk launches Saturday, starting with registration from 6:30 a.m. at the Vidinha Stadium soccer fields.
A final push for the annual event where proceeds are shared among Kauai's nonprofits was hosted by Kukui Grove Center and the Hawaii Lodging &Tourism Association Kauai Chapter, where more than 40 of the recipient nonprofits came to showcase their programs during the Countdown to Charity Walk.
The event featured entertainment, many of the groups active in the walk themselves, and a silent auction. It also provided an opportunity for participating groups to network and exchange ideas on how they could better serve the people of Kauai.
The annual Kauai Visitor Industry Charity Walk has a goal of raising $410,000 and more than 2,000 walkers.
Click here to see the rest of the article on The Garden Island website.