Anahola Ohana Movie Night 5-29-2022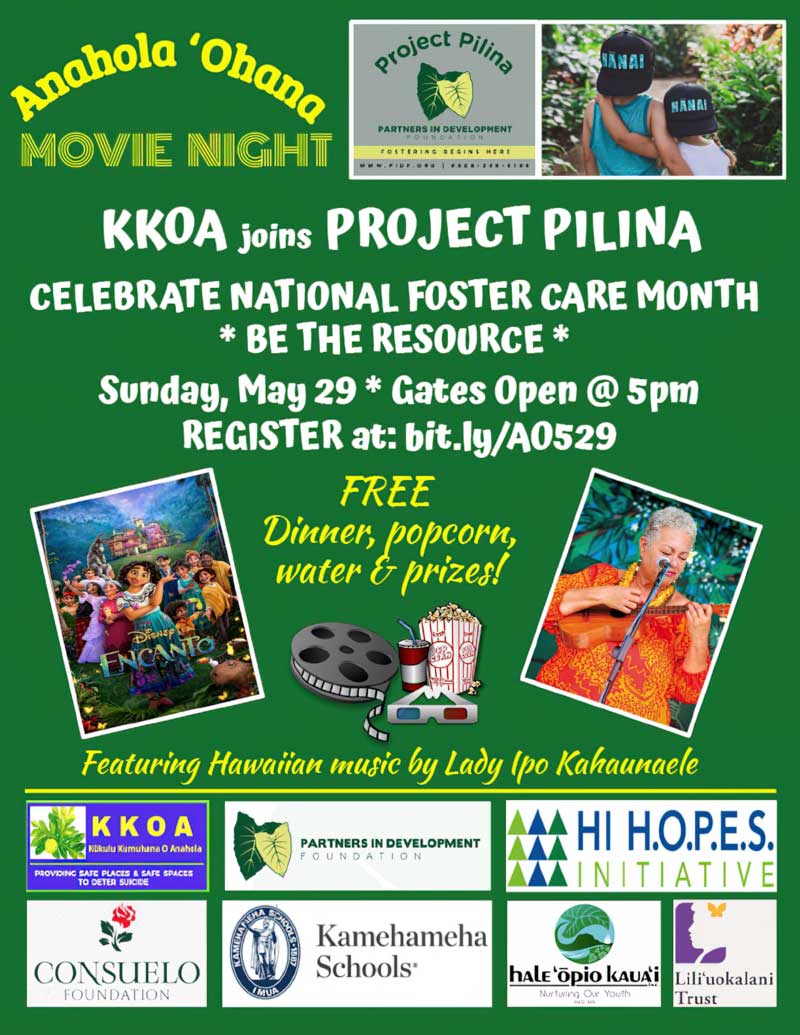 KKOA joins Project Pilina – Celebrate National Foster Care Month
*Be The Resource*
Event: Anahola Ohana Movie Night
Where: Corner of Kukuihale and Pilipoli Rd.
– Enter at the 2nd gate on Pilipoli Rd. The gate is close to the only Java plum tree on the property.
When: May 29, 2022
Gate Opens: 5pm
FREE dinner, popcorn, water & prizes!
Featuring Hawaiian music by Lady Ipo Kahaunaele
Register at: bit.ly/AO529.