Hale `Opio is celebrating many things this year. We turned 40 years old, adopted a new organization logo and launched this brand new website you are currently viewing. We hope you will be able to utilize us as a resource for your various needs and inquiries. Not only have we displayed an explanation of our current program offerings, but we will also be posting valuable outside resources pertaining to our realm of youth community care and outreach.
Our logo is not only a colorful display but a representation of Hawaiian cultural values.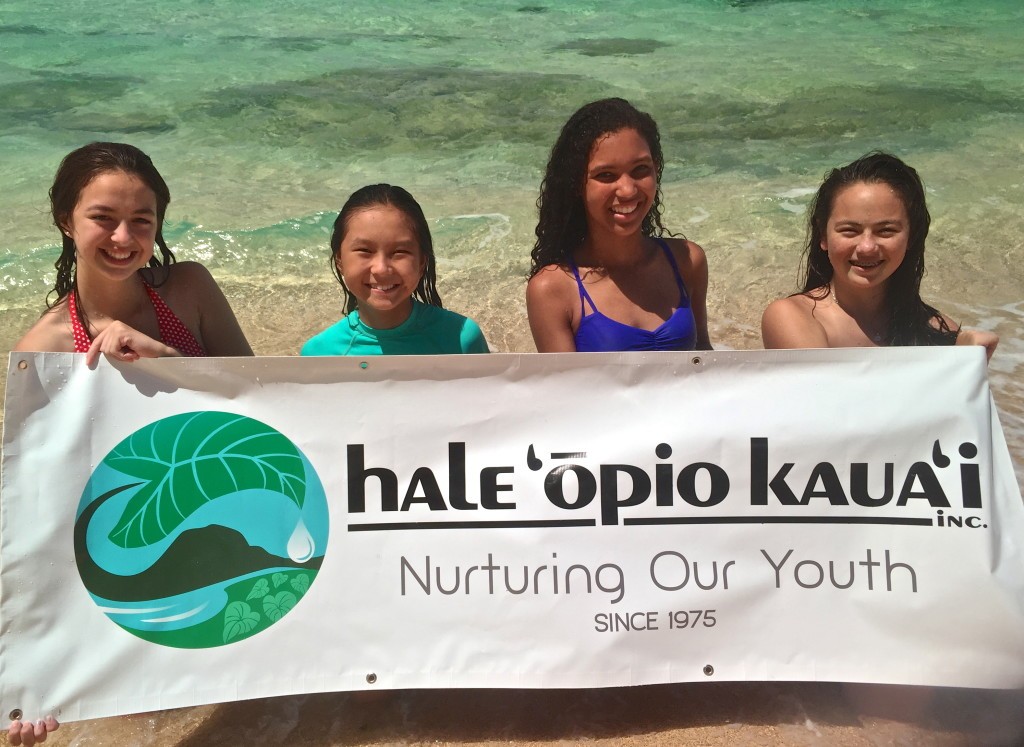 Kalo is a well recognized, revered plant in Hawaiian culture and identity. It is a symbol of Hale `Opio Kaua`i, Inc.'s logo. The corm outline is inspired by the magnificent and storied Haūpu mountain, standing tall above the Hale `Opio office, and majestically viewed from many vantage points in Kaua`i. Kalo's broad, heart-shaped leaves, called lau, not only provide protection but collect rain water in its piko and directs it outward to nourish its ōha, its keiki and the community it is rooted in. This reaching out, to nurture keiki, is what Hale `Opio has done since 1975 and continues to do so today. We are grateful for all who support this mission by participating in this giving cycle, providing many opportunities to youth; expanding their foundation of growth.
Youth will always require a great deal of nurturing, guidance, protection and above all, love. Let us continue together to gather the raindrops to provide the sustenance needed for thriving youth in our community.