County Receives $40K Toward Reducing Systemic Racial Disparities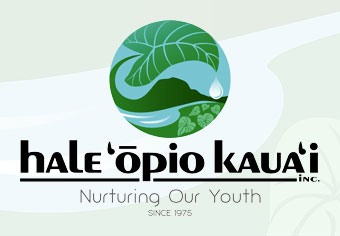 By Sabrina Bodon The Garden Island | Tuesday, July 20, 2021, 12:05 a.m.
LIHU'E — The county's seeking to reduce systemic racial disparities by at least 20%, and now has some of the means to do so.
The county's Office of the Prosecuting Attorney, in partnership with Hale 'Opio Kaua'i, Inc., has joined with the Vera Institute of Justice to do this with a $40,000 grant.
Prosecuting Attorney Justin Kollar said the groups hope to "reduce the footprint of the criminal legal system especially in the area of juvenile justice."
"Although Hawai'i has long been an innovator in juvenile justice we still do see disparities in the way Native Hawaiian and indigenous communities are treated by the system," Kollar said in a statement last month. "We hope to reduce those disparities and route more at-risk youth into culturally-sensitive programming and away from the courthouse.
Kollar said the hope is to proactively address the underlying needs and causes during youth.
"We are looking at the criminal legal system where a lot of our data shows that our Native Hawaiian population, even our youth, are arrested, or adults are incarcerated, so we want to work in reducing that," Life Choices Kaua'i Coordinator Theresa Koki said at a June County Council meeting to discuss the grant.
The Vera Institute of Justice also announced partnerships with seven other prosecutor offices and community organizations as part of the Reshaping Prosecution Program's Motion for Justice program.
"As a former prosecutor, I know the unique and immense power that prosecutors wield. They can either perpetuate the injustices of the criminal legal system or work to rectify them," Jami Hodge, director of the Reshaping Prosecution initiative at the Vera Institute of Justice, said in a statement. "Local prosecutors are on the frontlines of justice and thus have the responsibility and discretion to address the racial inequities inherent in the criminal legal system. We are far past time for prosecutors to operate through a racial equity lens and in partnership with the community, so I am thrilled to partner with both community organizations and prosecutor offices to tackle the deep-rooted injustices that continue to plague our communities."
In addition to this financial support, Vera will help provide policy and strategy recommendations, educational material and data on the impact of prosecuting practices on marginalized communities.
Vera will provide Hale 'Opio Kaua'i with financial support to expand outreach and will provide the prosecutor's office with data analysis, staff training, community engagement support, and policy expertise to expand its understanding of the criminal legal system's history of racial injustice and guide them toward a more equitable future, according to a press release.
Hale 'Opio Kaua'i has been working with the county's Kaua'i Teen Court program, which started 24 years ago and offers diversion options for first-time offending youths.
"This new partnership with Vera Institute will provide an even more enhanced support network for Kaua'i youth and their 'ohana," Executive Director Vonn Ramos said in a press release.
Click here to see this article on The Garden Island website.