Hale Opio Staff Member Wins Scholarship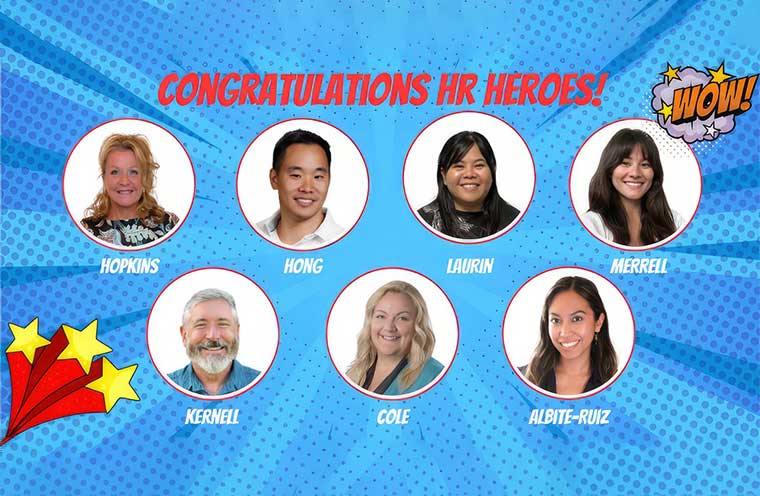 Hale Opio Kauai's staff member Lexie Albite-Ruiz receipiant of SHCX 2023 scholarship.
Each year the SHRM Hawaii Educational Foundation awards scholarships to people within our HR community for attendance to our Annual State Conference & Expo. We were very fortunate to receive many applications this year and it was a tight judging process for our committees. After careful consideration, we are pleased to announce the SHCX 2023 scholarship recipients.
Alicia Hopkins is recently retired after 23 years of active duty service in the US Navy as an HR Officer. The Navy did not require certification and she has learned quickly that in the civilian job market, the SHRM certifications are VERY important.
"As a newly retired veteran, attending SHRM Hawaii (my first time!) is the PERFECT way to gain new insights, learn about the latest trends in HR, and network with other professionals."
Stephen Hong is the HR Director at Travel & Leisure Co, an industry leader in Vacation Ownership/timeshare, Exchange and Resort Management. He recently transferred from Orlando, FL, to Hawaii in early 2020 and is looking forward to networking with the HR Hawaii.
"SHCX 2023 would be a great way for me to meet other HR professionals, hear how others are dealing with the current staffing shortages, and continue to learn about the ever changing landscape of HR including the new pay transparency law."
Kim Laurin is the HR Generalist III at Central Pacific Bank. She is pursuing her Master of Human Resource Management at the University of Hawaii in Manoa.
"I'm enthusiastic about the HR field and committed to ongoing personal and professional growth. I'm thankful for the scholarship to provide me the opportunity to attend the SHRM Hawaii Conference for the first time."
Morgan Merrell is the HR Coordinator at the Honolulu Museum of Art. She graduated this past December from UH Manoa with a bachelor's in Human Resources, Business Management and International Business.
"As an emerging HR professional, I would love the opportunity to build relationships with other HR professionals and learn what they're doing in their industries. This would also give me great exposure to different best HR practices and or current challenges in HR."
Liam Kernell is the Director of Community Experience at The Kohala Center, an independent nonprofit organization based in Waimea, Hawai'i Island. In his role Liam strives to ensure that community members, staff, and aina have positive, quality experiences with The Center.
"I would welcome advice and guidance on how to communicate with employees who are exhibiting struggles with mental health. It can be a delicate and risky subject and if there are best practices around how to approach employees on this subject, it would be very helpful."
Tara Cole is the Human Resources Leader at Maui Health System, a network of three healthcare facilities on the islands of Maui and Lanai that serve over 1600 employees. She is passionate about creating an inclusive work culture that fosters trust, collaboration, and engagement. She holds a bachelor's degree in liberal studies and a certification in Human Resources Management.
"I'm excited to network with other local HR leaders/peers and learn from other successful people and businesses."
Lexie Albite-Ruiz is the Administration Coordinator at Hale Opio Kaua'i Inc. In the spring of 2023, she obtained her Bachelor's Degree in Business Administration, with a concentration in management with the University of Hawaii – West Oahu.
"Attending the SHRM conference would inspire and motivate me to pursue HR certifications and network with experts and influencers. I want to continue to keep learning and growing in my career and this conference will help me do that."
Please help to welcome these HR HeRoes at the conference! Mahalo to the SHRM Hawaii Education Foundation planning volunteers for putting this valuable program together as well as the judging volunteers. We appreciate your time and talents!
The SHRM Hawai'i Educational Foundation is the charitable arm of SHRM Hawai'i. As a 501(c)3, the Educational Foundation works across the island districts to provide educational and scholarship opportunities to SHRM Hawai'i members. The four Foundation Districts – Hawai'i Island, Kauai, Maui, and Oahu, each have a District Representative and standing committees to help achieve these goals.