Making Proud Choices 2021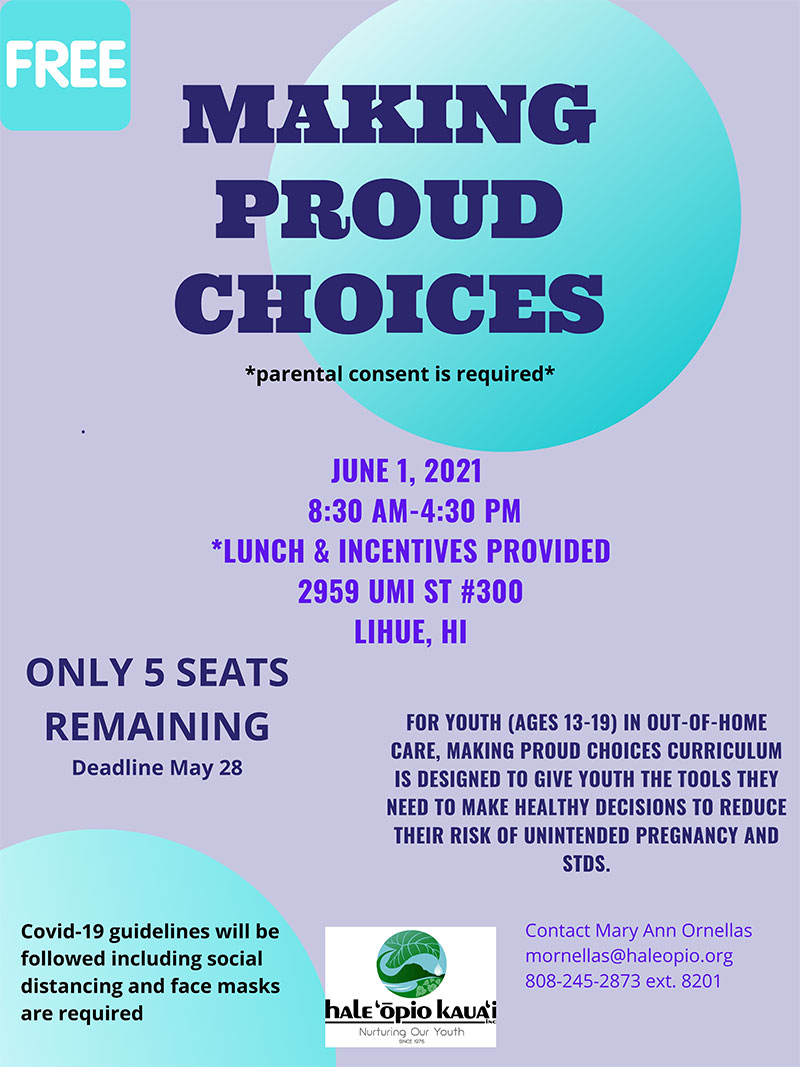 MAKING PROUD CHOICES
*parental consent is required*
JUNE 1, 2021
8:30 AM-4:30 PM
*LUNCH & INCENTIVES PROVIDED
2959 UMI ST #300
LIHUE, HI
ONLY 5 SEATS REMAINING
Deadline May 28
FOR YOUTH (AGES 13-19) IN OUT-OF-HOMECARE, MAKING PROUD CHOICES CURRICULUM IS DESIGNED TO GIVE YOUTH THE TOOLS THEY NEED TO MAKE HEALTHY DECISIONS TO REDUCE THEIR RISK OF UNINTENDED PREGNANCY AND STDS.
Contact Mary Ann Ornellas
[email protected]
808-245-2873 ext. 8201
Click here to download a flyer PDF
Covid-19 guidelines will be followed including social distancing and face masks are required.