More Help Is Coming For Hawaii's Homeless Youth
By Megan Tagami | Honolulu Civil Beat | Monday, July 25, 2022, 12:01 a.m.
At 2 p.m. on a Friday afternoon, teenagers at the Residential Youth Services and Empowerment program have just finished their music therapy class. Inside the mint-green building, young people cook a late lunch over the stove and relax on overstuffed couches.
Located at the Kawailoa Youth and Family Wellness Center, RYSE began in 2018 as the state's first emergency housing shelter for youth ages 14 to 24. Following the recent passage of Act 130, Hawaii can expect to see similar spaces emerge in the coming years.
Act 130 tasks the Department of Human Services with developing the Safe Spaces for Youth Pilot Program. The program aims to create shelters providing homeless youth with basic resources ranging from overnight housing to medical and mental health services on a 24/7 basis. DHS has $600,000 to create the program over the next three years and enter into contracts with local nonprofits already supporting homeless youth.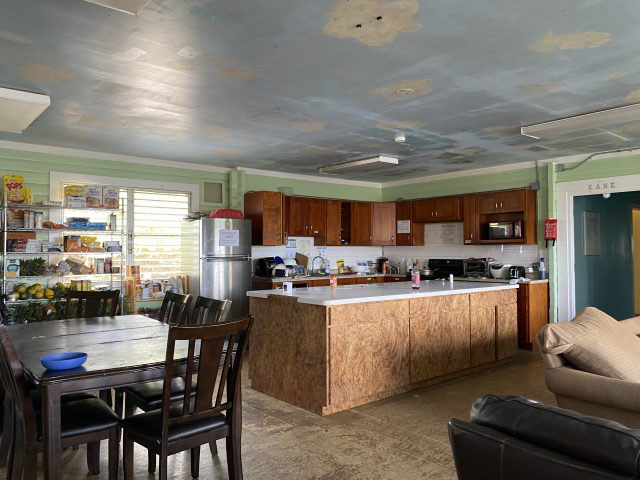 Megan Tagami/Civil Beat/2022
Act 130 creates the Safe Spaces for Youth Pilot Program that establishes 24/7 shelters serving homeless youth across the state.
Priti "Maya" Tayal, community programs director at Hale 'Opio Kaua'i Inc., emphasized the importance of serving older youth, ages 14 to 24, under the pilot program. Most young people aging out of the foster care system and entering adulthood lack the resources and skills to find housing and become self-sufficient, she explained.
By getting young people off the streets and providing them with safe living spaces, the pilot program helps them avoid being arrested for status offenses, such as violating the state's 10 p.m. curfew, said Sen. Joy San Buenaventura. The program will also address concerns about human trafficking by preventing youth from congregating in spaces where they are most vulnerable, she added.
"We want them to be able to be transported to a youth-oriented shelter and not be mixed in with adults who are better able to fend for themselves and not be subject to enticement and human trafficking," San Buenaventura said.
The act builds on the ongoing efforts of local organizations and previously introduced legislation. As early as 2013, participants in the Hawaii Children and Youth Summit identified the importance of supporting homeless youth in order to reduce contact with the juvenile justice system, said Judith Clark, the executive director of the Hawaii Youth Services Network.
For the next several years, Clark and other advocates worked to bring Hawaii into the National Safe Places Network, which draws on local organizations and vendors to offer around-the-clock services to homeless youth in crisis.
"It takes a village to raise a child," Clark said. "We're increasing the connectivity of these villages, giving the children more places and people they can reach out to when they need it."
Although legislation to include Hawaii in the Safe Places Network never became law, Clark hopes that DHS will incorporate aspects of the national program into Act 130's pilot program. She added that initiatives to better support homeless youth are already underway.
Yet, Hawaii continues to face a shortage of centers that can accommodate homeless youth. According to data from the Youth Homeless Demonstration Program, Hawaii counted 222 unaccompanied youth in homeless shelters or on the streets in 2020.
Hale 'Opio provides comprehensive services to homeless youth – but, because of limited funding, it can only operate as a drop-in center. No facility on Kauai currently offers 24/7 services to youth, forcing those in crisis to seek aid at community hospitals, Tayal said.
RYSE is one of the few organizations currently equipped to provide around-the-clock supervision and emergency housing, making it a potential nonprofit that could collaborate with DHS, San Buenaventura said.
In an emailed statement, DHS said it will hold discussions with community stakeholders as it plans for the implementation of the pilot program.
"The Safe Spaces for Youth Pilot Program will build upon the department's recent efforts, which include the development of the Kawailoa Youth and Family Wellness Center in Windward Oahu," DHS said.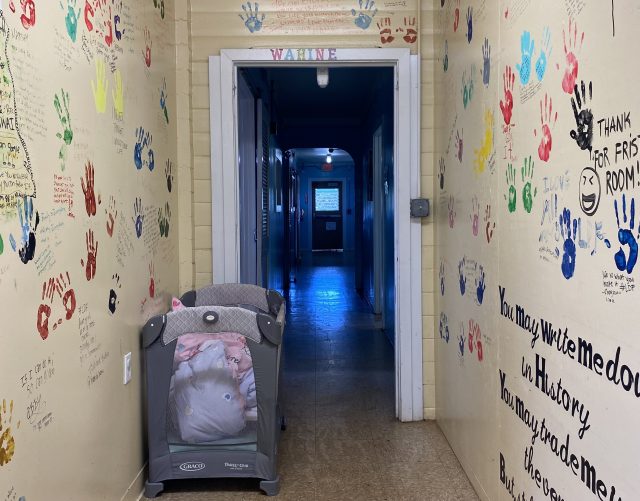 Megan Tagami/Civil Beat/2022
RYSE, located in Kailua, can currently house up to 25 youth between the ages of 14 and 24.
RYSE is one of several programs comprising the Kawailoa Youth and Family Wellness Center, said Carla Houser. The executive director of RYSE said her organization would welcome Act 130 funding to maintain its programs. However, Houser added, DHS has yet to contact RYSE about a potential partnership.
RYSE is no stranger to working with state agencies. The program first received funding in 2018, a three-year 'Ohana Zone contract dedicated to reducing homelessness in Hawaii. RYSE then developed programs ranging from financial literacy courses to care coordination services supporting youth who came from across the state to visit the Kailua center.
Tim, a 17-year-old at RYSE, currently takes GED courses from the Learning Center. He added that, with the support of RYSE counselors, he has learned how to navigate the job application process while expanding his understanding of what he can achieve in the coming years.
"If you're willing to meet them halfway, they'll meet you and help you as much as they can," he said.
But public funding has recently run dry for RYSE. The 'Ohana Zone funding expired in 2021, and the state chose not to renew the money in the midst of the pandemic. RYSE currently relies on community fundraisers and financial support from private foundations, Houser said.
Houser has mixed feelings about Act 130. The creation of the pilot program may not have been necessary, considering that RYSE already offers all of the youth services called for in the act, Houser said. But, she added, Act 130 provides a new opportunity to expand RYSE's programs across the state, enabling the organization to serve young people in their own communities.
"I would have liked to have seen the state take more pride, because the state worked really hard to provide, from the governor's office, these emergency proclamation 'Ohana Zone funds and take a vested interest in the work that happened because of that," Houser said. "What I like about this bill is it has the potential to support the outer islands and support others in the same work."
Donovan, a 17-year-old currently residing at RYSE, said he welcomes the creation of the state's pilot program. His favorite part of RYSE, he added, is simply having someone who knows him and cares about him.
"This place is amazing. It's really a net for people," he said. "We should definitely be more sympathetic to these people and at least give something because, right now, we're not doing much."